What is Play Therapy and how can it help?
Play therapy helps children understand confused feelings and upsetting events. Rather than having to explain what is troubling them, as adult therapy usually expects, children use play to communicate at their own level and at their own pace. It is a developmentally appropriate intervention.
Play therapy helps children work through emotional, social and behavioural difficulties and also helps address family problems. It uses the medium of play, rather than talk, to help the child learn to express themselves, explore and make sense of the world in which they live, resolve difficulties and achieve more mature levels of social and emotional development.
A play therapist strategically utilises play to help children express what is troubling them when they do not have the verbal language to express their thoughts and feelings.
When would a child come to play therapy?
Any child can benefit from play therapy. It promotes self-confidence, imagination, creativity, concentration, communication, problem-solving skills, self-esteem and most importantly happiness in the child.
Play Therapy is suitable for children as young as two to three years old and there is no upper age limit.
Possible referral issue include:
– Fear and Anxiety
– Parental Separation
– Bereavement
– Aggressive Behaviour or rage
– Adapting to new situations (such as a new school, family set-up etc)
– Behavioural Problems
– Trauma
– Social Difficulties and making friends
– ADHD, ADD and ASD
– Symptomatic behaviour (stomach aches, headaches, bed wetting etc)
– Self esteem and confidence
Play therapy especially benefits children ages 3-11 and their families.
Become more responsible for behaviors
Problem solving skills
Boost their self-confidence
Develop empathy and respect for thoughts and feelings of others
Learn to experience, express and regulate emotion
Acquire new social skills and relational skills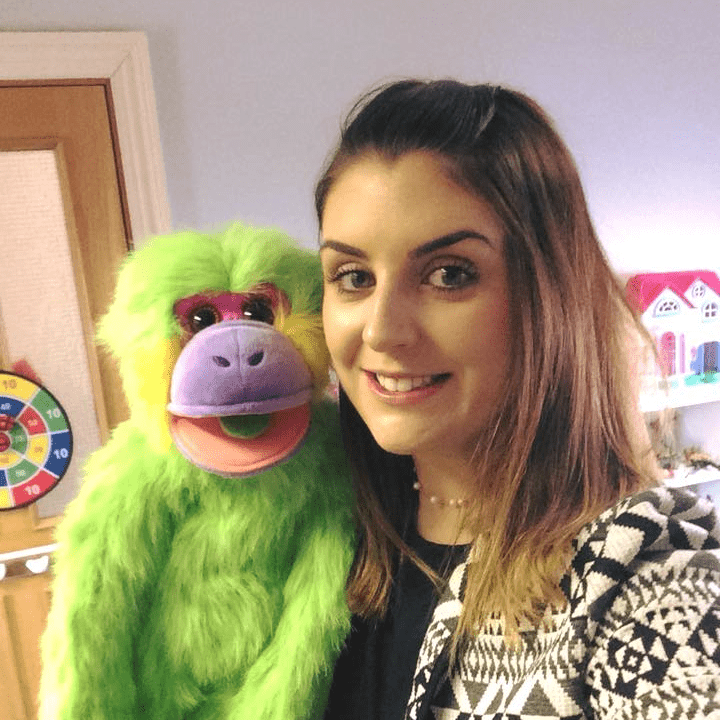 I am a fully qualified play therapist and psychotherapist with over 10 years of experience working with children and families in Ireland. Read more.
Toys in our play therapy room include games, puppets, art supplies, and sand trays. All toys are carefully selected to facilitate creative and emotional expression from children. I use a variety of toys and therapeutic aids, including:
– Therapeutic Stories
– Creative Visualisations/ Imagery
– Drama/role play
– Puppets
– Music
– Messy and Sensory Play
– Sandtray
– Painting and Drawing
How does our Play Therapy treatment work
The first step is an initial, parents only, 60- 90 minute intake session which is an assessment of your family situation.
I will have questions for you regarding your family history, your child's developmental history, school and your child's current presenting issues.
Sometimes this consultation is all the help that is needed and parents are able to resolve the difficulties on their own.
In many cases, however, additional help is needed. That may include additional parent consultation, child play therapy,  or referrals to other professionals. Each family is unique and I make recommendations based on your situation and needs. 
If you would like to schedule a a consultation you can book online using the booking calendar, you can call me at (086)0852870 or send an email to lorraine@anamsaortherapy.ie.
Lorraine O' Hanlon
28 Church Street,
Listowel, Co.Kerry.
Ireland